Planners, calendars
Helping people achieve personal growth everyday by keeping handwritten notes

The long-selling favorite, Noritsu Techo efficiency planner, shifts to NOLTY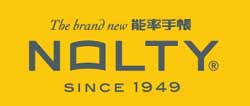 JMAM announced a new brand of efficiency planner, NOLTY, in May 2013. The needs of the daily planners user have moved beyond work scheduling and time management alone. Today's users want space to jot down their dreams and goals and describe the day-to-day events they wish to remember. We address these needs with our new NOLTY brand. Designed with the same attention to detail and quality given to the Noritsu Techo over its 65-year history, NOLTY accommodates all aspects of daily life, whether business or personal. This new line embodies our mission of providing the support that all those seeking personal growth might need.
The first products in the line will launch in the year 2014. Retaining the easy usability of the Noritsu Techo, the design and added detail of the NOLTY line allow the user to make notes, review events, and reflect on his or her goals and aspirations.

A palette of color to suit every individual's lifestyle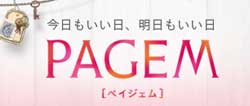 A combination of the words "page" and "gem," the PAGEM brand of daily planners is designed especially for women who wish to record and treasure each precious day.
Launched more than 20 years ago, we have enhanced our PAGEM line to continue to meet the needs of women's changing lifestyles. Available in a strikingly rich palette of color, the PAGEM line gives women the freedom to select a personal planner that expresses their mood and individuality. The brand's designs are renewed each year to reflect the latest trends in color and the most popular materials. The PAGEM line will continue to grow as a favorite brand tailored perfectly to women of every generation.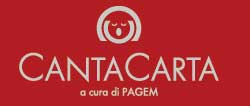 CANTACARTA organizers feature bold, colorful cover designs. Available in a wide variety of 12 cover designs, this series gives expression to individual ways of looking at the world-the perfect organizer whether one's style is chic, fantasy or exotic. The organizers are produced in fabric, Italian artificial leather (polyurethane), and other materials selected to beautifully complement each unique cover design.
At the core of CANTACARTA quality is the high-quality paper with a soft cream color to ensure smooth, fluently written notes on every page. The paper is produced by Fedrigoni, Italy's leading paper manufacturer, whose premium FABRIANO paper has been the choice of artists since Raphael and Da Vinci. Users can pen their thoughts with seamless confidence while enjoying the sophistication of their CANTACARTA organizer.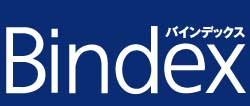 Bindex, a system planners incorporating Noritsu Techo know-how, is an ideal tool for managing both time and information and supports a wide range of business styles.

Calendars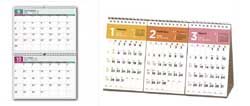 This series of easy-to-read, easy-to-use calendars emphasizes functionality above all. Careful attention is paid to detail in order to deliver a simple, clear layout and a broad range of sizes to suit any location and use.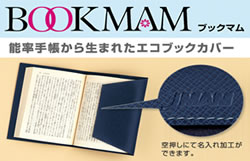 These eco-friendly book covers are designed to help readers find even more pleasure in books. Available in a wide variety of colors, the attached memo pad makes it easy for readers to quickly jot down notes that come to mind when reading.